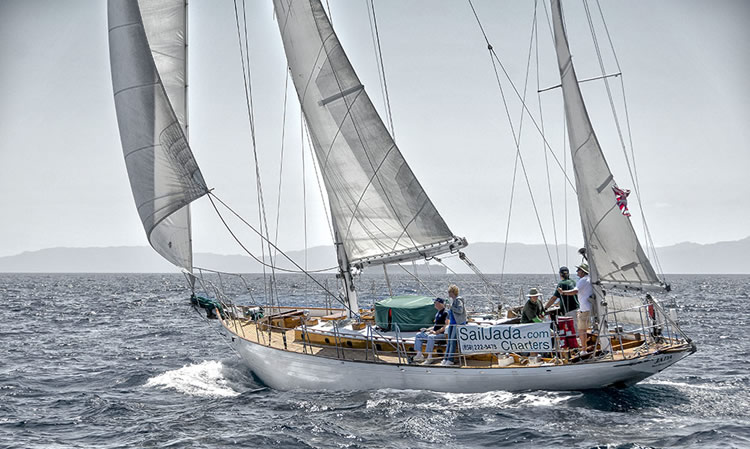 About the Sailboat Jada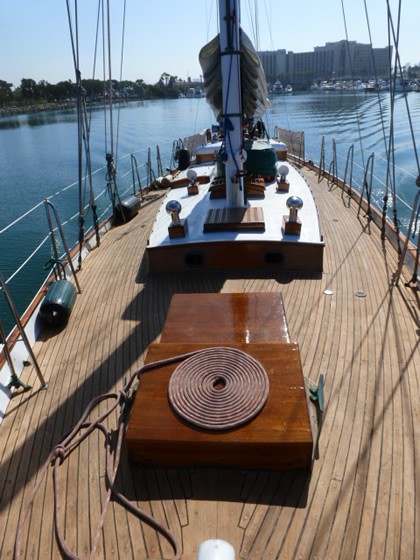 The San Diego sailing yacht Jada is designed for blue water ocean racing.
She was built over seventy years ago as a solid and fast passage making vessel, and even today with the advent modern fiberglass sailing vessels, Jada is still considered a fast boat. Her full keel and yawl rigged sails make her a very stable and safe vessel, even for crossing oceans on extended voyages.
Today it would cost nearly $2,000,000.00 to design and construct Jada to her original specifications. Below deck Jada's interior was created by master craftsmen using the finest teak wood available providing a warm glow to all passengers aboard. Her cabin sole (floor) is also teak with gorgeous holly inlays capturing the quality of a bygone era.
Rare at the time of her construction is Jada's hard-dodger cockpit cabin, which keeps her passengers warm and cozy when conditions are less than ideal.
Sail Jada Charters, LLC
(858) 222-9479
carole@sailjada.com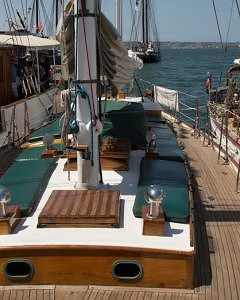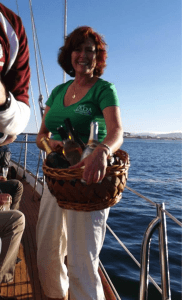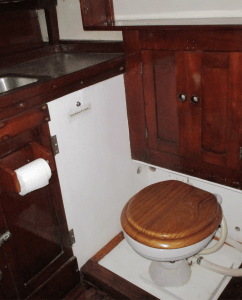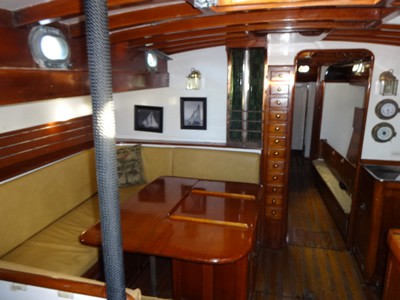 Jada Sailing Vessel Facts:
Navel Architect: Philip Rhodes
Designer: I. Judson Kelly
Builder: Stevens Brothers – Stockton CA
Year: 1938
Materials: Port Orford Cedar over white oak frames, teak interior and decks
Engine: Perkins 80 HP Diesel
Displacement: 40,000 lbs