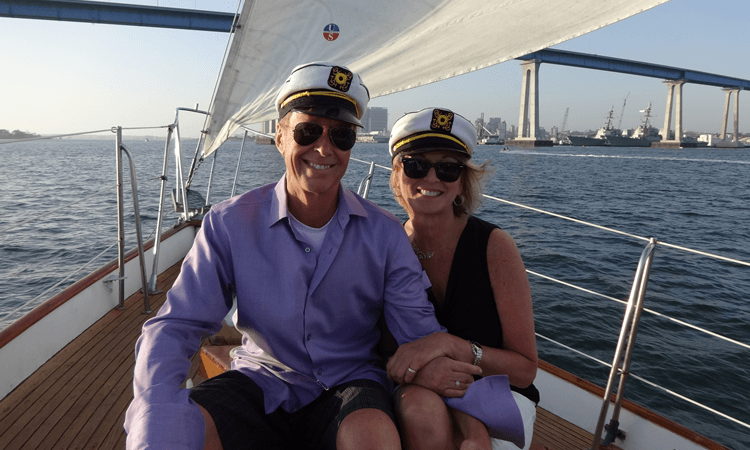 Boat charters in San Diego
Why rent a boat when you can charter one with a professional crew? JADA provides full service boat tours around San Diego. Cruise the bay in style on our beautiful classic wooden sailboat.
We also offer corporate yacht charters for executive retreats, team building, sales and other awards, and fund raising.
Private and Corporate charters begin at $1,200 for a group of eight people. This includes Captain, crew, beverages and light snacks.
*Times and prices are subject to change.
*Motor and sailing yachts of various sizes available.
*Special catering requests easily accommodated.
Sail JADA Charters is honored to have welcomed numerous San Diego sailboat passengers on its beautiful boats. From private charters to public charters, Sail Jada provides memorial at sea cruises, whale watching and sunset cruises in San Diego. Call (858) 222-9479 to learn more today.