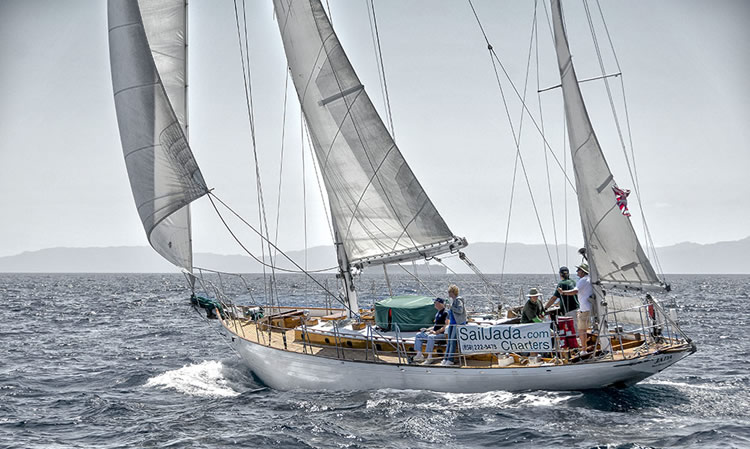 JADA is the premier choice for your next San Diego Harbor tour or Pacific Ocean sailing experience. This classic yacht is not only comfortable, but very smooth. Harbor tours and Ocean cruises generally last 3 hours and can be tailored to fit your specific desires. Sailing around the flat waters of San Diego Bay, you may see the sights of our gorgeous downtown waterfront district, including the Maritime Museum, USS Midway, Coronado Bridge or active U.S. Navy ships in port or underway. There are a variety of sights on the way to the ocean including the bait barges where dozens of Sea Lions and hundreds of sea birds gather looking for some rest and a free lunch.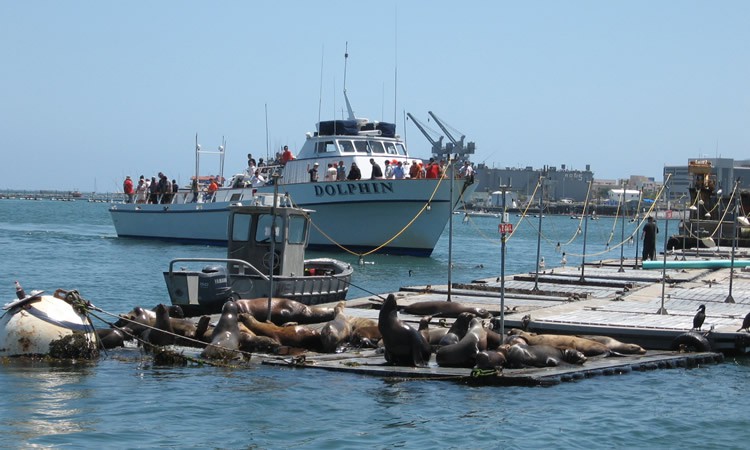 North Island Naval Air Station often provides a show of our most advanced Naval aircraft doing take-offs and landings, and the Hotel Del Coronado can be clearly seen just outside the bay. Once out in the ocean swell, there's always a chance for viewing dolphins and other deep sea marine life.
JADA is the only truly classic California sailing yacht for charter in San Diego. She accommodates up to 30 guests and is a perfect fit for your next Harbor Tour or Sailing Cruise.